PHOTOSHOP PROJECTS
This is just a sampling of images that I edited together with photoshop. Some are more elaborate than others, of course. Often if I'm just throwing something together to be fun or humorous, I don't take the time to make it perfect. And I'm still learning new tricks. I'm certainly no expert with the software, I just know enough to be dangerous. :)
I have a separate page for my demotivational poster parodies.
---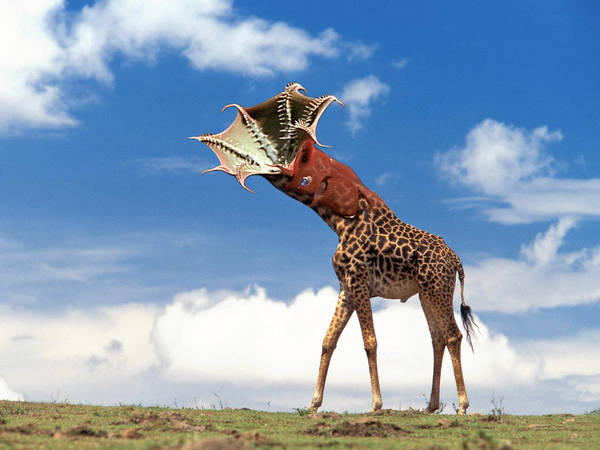 Giraffe Squid
This was my "I'm learning photoshop" project. I had to use the various eraser tools, blending and transparency, warp, etc.
---
<!A href="">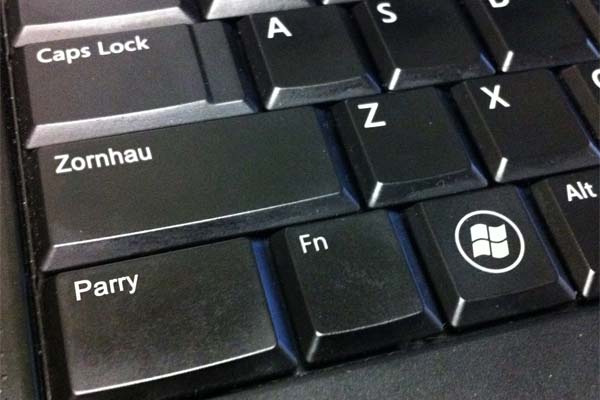 Historical German Swordsmanship Keyboard
---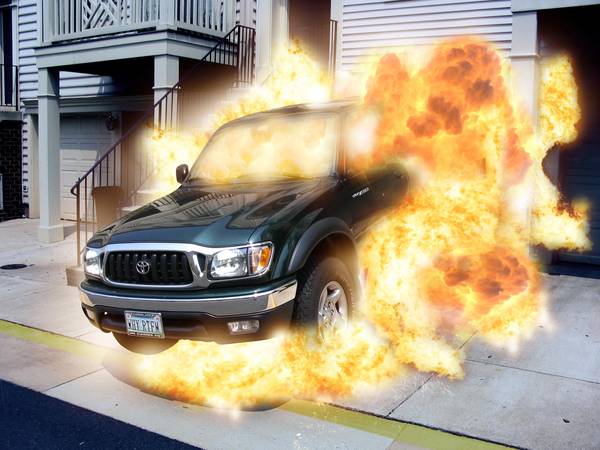 Truck Problems
I made this to post to facebook as a status update. I said I was having some problems with my truck that morning.
---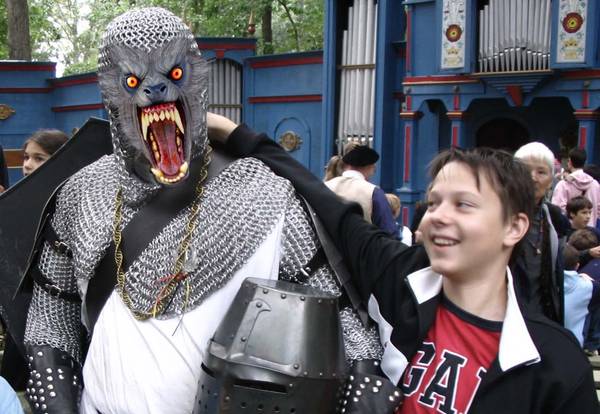 Werewolf Knight
This was also a facebook post. Most of my friends know I dress up as a knight at the renfaires. But just before Halloween, I posted this and commented that there are some days that I should just leave the helmet on. :)
---
---
The Sword in the Stone
Excalibur, perhaps. I bought some royalty-free image downloads, and used a photo of one of my own swords.
---
---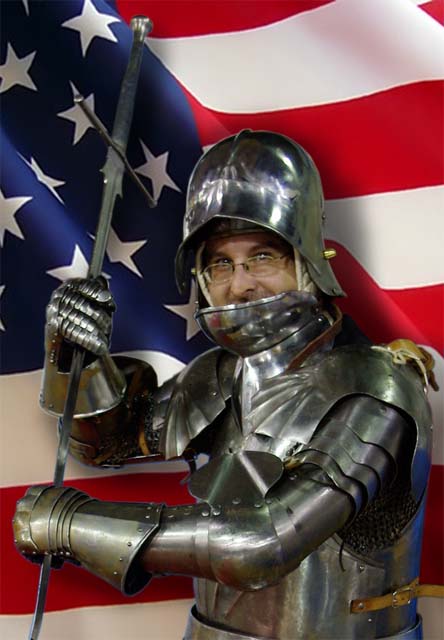 Patriotic Mordschlag
An intentional anachronism. Me, in full armor, doing a "mordschlag" (literally "murder stroke", or strike with the hilt), with an American flag behind me.
---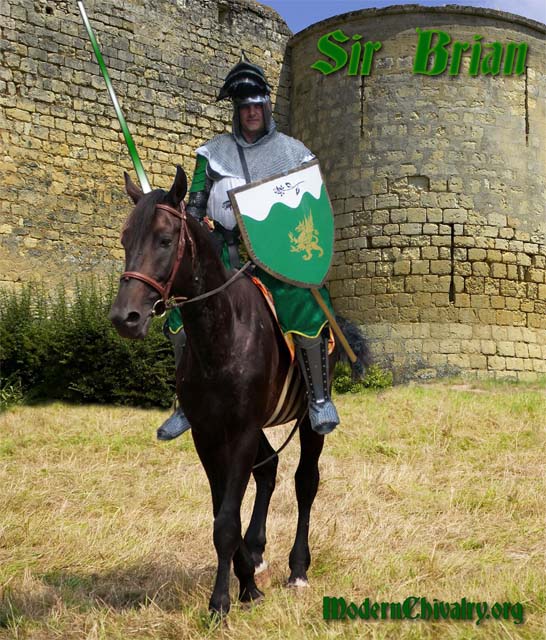 Sir Brian on a horse
Just for fun, I managed to put Sir Brian on a horse. Had to distort his legs, reposition his scabbard, and blend it with two other photos. The horse and grass came from one image (after erasing all the fence-posts around the horse), and the rest of the background is from another image.
---
<!A href="">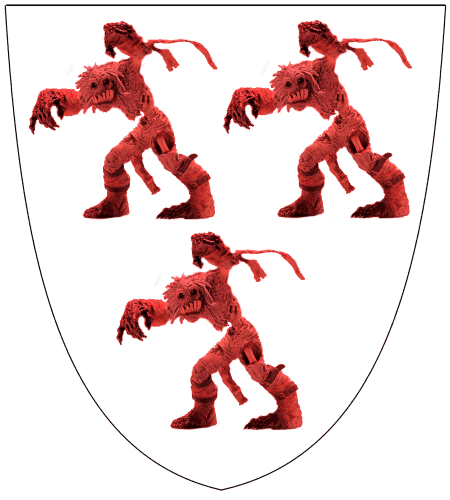 Argent, three ghouls gules
A heraldry joke
---
---
---
---
---